Using cutting edge practice to rejuvenate your skin
Behind the brand
It's always better to go for natural
Made from natural ingredients
Inspired by botanicals and dead sea mineral. Offering you a velvety touch and nourishment that is essential for body and soul
Equilibrium with science
Our researches are always committed and focused to drive innovation that perfectly matches with the demand of human body. Aroma let science follow the nature.
Energize from within
Our purpose is to make you body care for itself. Our products help your body to care for itself.
Our origin
We started with a hardworking and dedicated team that do constant research, protects and fulfill the need of skin, hair and body by incorporating the wonders of nature. One of the nature's wonder is the Dead Sea with full of numerous minerals. The scientific proven facts of dead sea lead to the emergence of Aroma to make you look wonderful and healthy.
Our difference
Unique natural elements
Aroma Dead Sea brings the world of personal care. Build on the lines of natural elements and rooted deeply in the region of beautiful Dead Sea in Isarel. Our products are natural, environment friendly and free from sulphate & parabens. Combining all the love of plants and essential oils to create a unique blend that activates anti-ageing properties and maximizes their goodness on the skin, hair and body that aids in softening, smoothening and giving it shine.
Our values
Environment friendly
We at Aroma believe in a constant and deep connection with our mother Earth. Our every step is taken after a thorough analysis as we have to make our planet sustain. Being environment friendly is one of the top most concern for which our scientist always strive.
No False Promise
We always believe in maintain a balance between the nature and science.
We promise that you won't find anything which can harm you.
Our products are paraben free.
We are cruelty free.
Our products go through strict allergy testing.
Our ingredients are sourced from nature.
Aroma formulates products without the questionable compounds- sodium lauryl sulfate (SLS), phtlates and triclosan.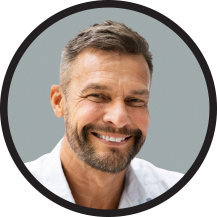 Josseph
Ceo and co founder
Let's plan your next project
We extend a warm invitation from Aroma Dead Sea to collaborate on your upcoming cosmetic project. Partner with us to conceptualize and bring to life your next venture in the world of cosmetics. Join forces with our expertise in natural beauty and advanced technology to create exceptional cosmetic products. Connect with us at Aroma Dead Sea, where your cosmetic project finds its perfect home.
Welcome to Aroma Dead Sea, where the essence of beauty meets the power of the Dead Sea.
Our Journey
Aroma Dead Sea was founded in 1998 in Azor, Israel. Since our inception, we've been dedicated to harnessing the natural wonders of the Dead Sea to create exceptional beauty products. Our journey began with a mission to enhance skin health and beauty through the extraordinary properties of Dead Sea minerals.
The Magic of Dead Sea
At the heart of our products lies the Dead Sea, a unique natural wonder. We source the finest Dead Sea mud, mineral salts, and water to craft skincare solutions that inspire confidence. The Dead Sea's therapeutic benefits are well-known, and we are passionate about sharing them with the world.
Global Reach
Today, Aroma Dead Sea products are cherished not only in Israel but in over 30 countries worldwide. Our commitment to quality and authenticity has made us a trusted name in the cosmetics industry.
Our Product Range
Explore our diverse range of products designed to nurture your skin. From revitalizing mud masks and invigorating salt scrubs to nourishing body creams and hair care, we offer a comprehensive selection to meet your beauty needs.
Quality Assurance
Our products are certified by the Ministry of Health in Israel, and we proudly maintain a cruelty-free ethos. We believe in ethical and sustainable practices, using recycled materials in our packaging.
Award-Winning Excellence
Aroma Dead Sea has earned recognition for our dedication to excellence:
2021 Best Dead Sea Cosmetics Brand by the International Spa Association
2020 Eco-Friendly Cosmetics Brand of the Year by the Green Beauty Awards
2019 Reader's Choice Award for Best Dead Sea Cosmetics by Natural Health Magazine
Our Commitment
Beyond beauty, Aroma Dead Sea is dedicated to environmental sustainability and social responsibility. We actively support charitable causes, making a positive impact on children and animals.
Join Our Journey
We invite you to join us on our mission to enhance beauty naturally. Explore our products and experience the magic of the Dead Sea for yourself.
Thank you for choosing Aroma Dead Sea, where beauty and integrity harmonize.